Why not Print Your Own Driveway. At Heritage Driveways we are also offering a new DIY Driveway package which contains everything you need to create a truly unique driveway/patio for your home.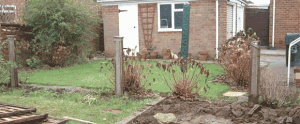 The DIY package includes;
Supply of the sub-base/dolomite
Supply of drainage equipment
Supply of concrete via our sister company Minimix Concrete
Supply of colour chosen and mixed to your specifications (Colour, Shade etc)
Hire of pattern mat
Supply of sealer
Should you require more information then please phone 01642 561509 and speak to Neil regarding DIY Drives.

* Remember that when you are planning the drive, you must take the levels into consideration so that you do not have pools of water sat on the surface of the drive, or flowing into your garage etc. If you haven't worked with concrete before we do not recommend you proceed with a DIY Driveway.